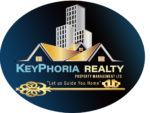 Business Name:
KeyPhoria Realty and Property Mgt Ltd
Long Business Description:
Mission & Vision
THE PROFESSIONAL RESIDENTIAL  & COMMERCIAL REAL ESTATE EXPERTS IN TRINIDAD & TOBAGO
MISSION
The mission of KEYPHORIA REALTY AND PROPERTY MANAGEMENT LTD is to provide an outstanding level of service and expertise in the real estate market that is innovative and ambitious.  The KEYPHORIA REALTY company is dedicated to the highest standards, systems and performance necessary to fulfill all of your real estate dreams.  We are FIU Registered
VISION:
The vision of KEYPHORIA REALTY company is to achieve the highest possible standards of the real estate market value establishing our agency as the premier and preferred real estate company in Trinidad and Tobago.
CORE  VALUES:
Our company KEYPHORIA REALTY is built on core values of "HIPE"
H-Honesty    I-Integrity    P-Professionalism    E-Ethical
Our services range from SALES | RENTALS| LEASES| PROPERTY MANAGEMENT  in Residential, Commercial and Land.  With a diverse portfolio and impressive track record in commercial and residential real estate, we can assist with your purchase of your dream home, sell your home for the right price, rent you residential or commercial space, handle your land sales and expat sourcing for your companies requirements.
Trust KEYPHORIA REALTY and our team of real estate agents to help you find homes for sale or to sell your current home. KEYPHORIA REALTY can find you the ideal office space, commercial property or land to build.  We can find a property for your worldwide.
We are here to help you buy, rent your residential and commercial properties.  Contact any one of our Agents.
Anjanie      – 1.868.313.6001:     Office         – 1.868.221.5468
FIU Reg # RE/LB/148/2016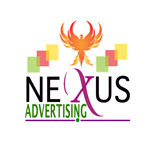 Business Name:
Nexus Advertising
Short Business Description:
Nexus Advertising specializes in Marketing | Digital Advertising | Media Placement | Signage | Social Media
Long Business Description:
Nexus Advertising will assist your company with branding and placement of your advertising message on various mediums.
A company brand represents their market identity - who they are, what they do, what kind of quality they provide, their reputation for trustworthiness,
Services:
* Digital Outdoor Advertising, we own an operated Digital Billboards throughout Trinidad and Tobago
* Media Placement: Radio | Press | Tv | Digital
* Social Media Management
* Signage - we can design and install any sign: Metal, Lighted, Channel, Non-Lighted
* Traditional Signage : Static Billboard
* Directory Listing   * Graphic Design Services
Contact: O: 1.868.221.5468. C: 1.868.313.6001
E: nexusadvertising1@gmail.com
Business Name:
Sookdeo Singh Transport
Long Business Description:
Sookdeo Singh Transport is one of the largest supplier of aggregate material and rental of equipment. We can haul any type or material from any quarry. Looking for rental equipment we can supply your needs for any type of heavy transport.
Our service is superior, reliable and dependable. We work with some of the biggest supplier of material in the country.
Contact: 665 9214